Stay At Home Or Go Back To Work After Baby, How To Decide?
---
Written By: Bosky Singh, Moms on Maternity Columnist.
Like any other mom, I came across that junction in life a few years back when I too had to decide whether I want to go back to work or be a stay-at-home-mom. It's a tough decision for every mother out there and nerve-wracking as well. It's a very tempting thought to quit your job and be at home for your little one 24/7 but life doesn't run on tempting thoughts and we need to take into consideration many things before quitting our jobs or giving our notice. I talked to many of my friends, read a lot, and considered my own experiences as I compiled a few things which we need to think about before taking that big leap.
MONEY (FINANCIAL STATUS):
At the risk of sounding too practical and money-oriented I would like to ask; can you afford to quit your job? Do you have enough money saved or some sort of extra income where a loss of income could be compensated? Not for the present but for some time to come. And more so, if you are a single parent how are you going to pay for all the extra expenses? Mind you, little people are an expensive affair and such things cannot be run on emotions only. You would also lose all the extra perks which come with a job and you would have to make some major lifestyle changes. Are you ready for that?
In my case, I could afford to stay at home cause my husband got a promotion and a salary hike at the same time so our loss of income was compensated. Moreover, we have huge family support financially from both sides. Many of the things we need, we do not even buy for my little guy, either one of the grandparents or uncles present him with it. Our family is set up like that but I realize not everyone has such a deep backup system. A friend of mine had to resume work because she couldn't afford to pay the bills and live on one salary.
So mothers you may find me harsh when I say money plays a major role but life doesn't run on emotions only.
WHAT DO YOU WANT?:
Besides money, one important thing to ask is what do you want? Do you want to stay at home or you want to resume work? This question can be answered by you and you alone. Some mothers want to be there for every step of their baby and some just can't be satisfied being at home all the time. They need to go to work, they need the exhilarating experience of the office, stimulating conversations with office companions, and running from here to there.
Imagine both scenarios – staying home and going back to work - and see what is most likely going to work out for you. Staying at home would also mean being on diaper changing duty, being in charge of naps and meals, and all that goes into taking care of little ones. On the bright side, you get to spend so much time with your precious ones.
This is a decision you need to make wisely after taking into account all the things. Don't decide your path to make others happy, there is enough pressure on mothers today already - don't add to it by not following what is right for you. See what would make you happy and ignore all other external factors.
Solange Knowles once said, I think it's really important for every mom to find their own way. And I couldn't agree with her more.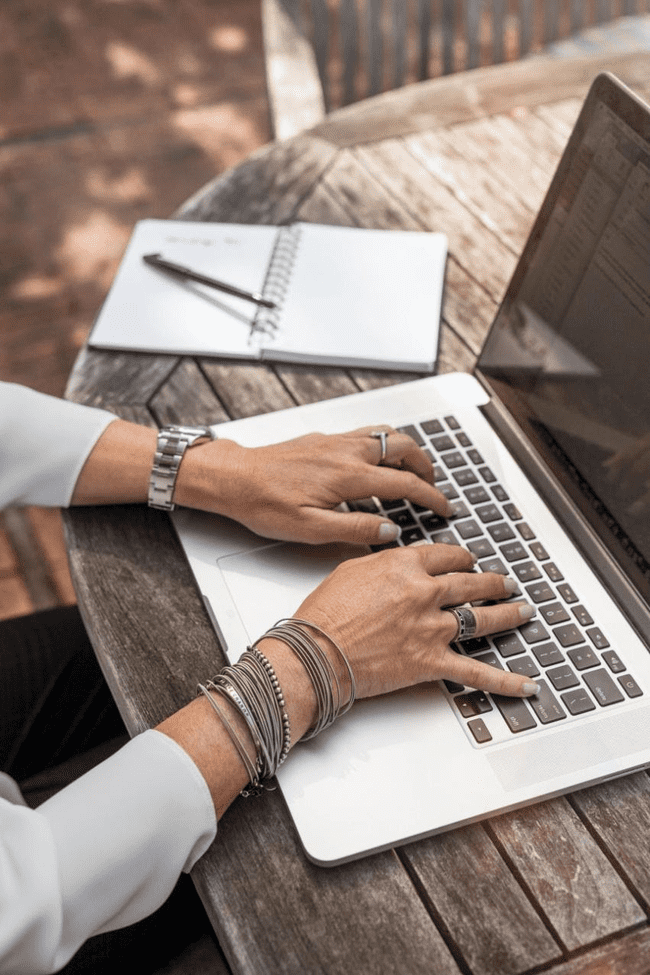 FUTURE CAREER GOALS/WORK PLANS:
Whatever decision you make do take into account your future career goals. If you decide to stay at home are you ready to respond to the gap in your resume? Maybe will you become left behind career-wise due to skills? How do you feel about that? There are so many people these days who decide to take a break from work to raise their families and employers too have started to take that into account and be understanding of such.
Be confident about whatever decision you make and when those doubts start creeping in always keep in mind that you can always change your decision. It's not set in stone so be happy about that.
DAYCARE/ NANNY:
Daycare centers and nanny services are there for us if we decide to go back to work. There's no reason that one can't have both a successful career and a happy family life. Remember they are there to ease our burden, share our load and help us in balancing both worlds.
FLEXIBLE WORK/WORK FROM HOME:
Now this is something almost all mothers can do. For most of us earning also means that we are contributing to something and we are doing something worthwhile. Work from home part-time and freelancing our services is an answer to finding meaning. I can vouch for that, right now I am on my way from working as a part-time to a full-time freelance writer. I started working for a couple of hours daily and gradually started increasing the time and I must tell you that in a way I am having the best of both worlds.
GUILT-FREE DECISION:
Mommies no matter what decision you make it should be guilt free. If you start working, there are going to be times you miss out on a soccer practice or a recital. Learn to accept the fact that it's ok. You too are human and can't be perfect all the time. If you stay home, there are going to be times when you would feel you are not contributing enough financially and that too is OK. You are doing a larger task, a much more important task- raising your kids. Be happy about it. Nothing is more gratifying than being there for your family. Remember a happy guilt-free mommy means a happy home and kids.
TAKE OUT TIME FOR YOURSELF:
I always say mommies please learn to take out time for yourself. It doesn't matter whether you are a stay-at-home mom or a working mom we all need to take time out for ourselves and recharge our batteries. Raising kids is a challenging affair and there's nothing wrong if you want to take a break and hang out with friends for drinks or coffee or just a day out shopping or at the spa.
In the end, I would sum it up by quoting something I read online, Never let people make you feel bad or even guilty for living the life you want to live. Just remember this is your life and you can live it how YOU choose.
It doesn't matter what decision you make, just be happy about it and enjoy being a mother because you can be a mess but still be a good mom.
If you are interested in events and M.O.M ongoings, please subscribe to our parenting
newsletter
or follow us on
Facebook
or
Instagram
.
WRITTEN BY:
Bosky Singh is Mom to one boy aged 4. She is a regular columnist for Moms on Maternity.