Finding your mom friends
---
Written By: Bosky Singh, Moms on Maternity Columnist.
Making mom friends: I see you have created a tiny human. I, too, have done this. Every mom trying to make a mama friend!
Last year around the same time I was having those mommy blues, a lot was going on in my life, and having a proactive 3-year-old was enough to test my nerves. I was teetering on the edge and around the same time, I got a call from one of my mommy friends asking me to be ready to go out for lunch this coming Sunday. I didn't need to be cajoled into going, more than anything else I was excited to go. I even got dressed up and wore some makeup. Over lunch, she asked me what is going on and that's the cue I had been waiting on, I poured out my heart to her, I ranted, cursed, and just talked. It lifted my spirits; my morale and I felt a few pounds lighter. At night the same day, I thanked God for my friends especially my mommy friends. I counted my mommy friend blessings and considered myself lucky to have them around me. You need to find a network of MOM friends. - Susan Kane
Why mommy friends?
The answer is very simple, no one can understand you better than them. They too are navigating through the same waters, they understand your pains, your hardships, your joy, everything. In a nutshell, they get you and they have your back when no-one else does. They are kind of your soulmates, your anchors.
Now, this leads to a very vital question how do we meet mommy friends? Well again, here I am having a conversation with all you lovely mamas out there trying to navigate through this perilous task. I read somewhere trying to find mommy friends could be like dating all over again, you browse, you surf till you find your match. I couldn't have agreed more. Right? Here I am going to talk about a few ways I have met some of my beautiful mommy friends.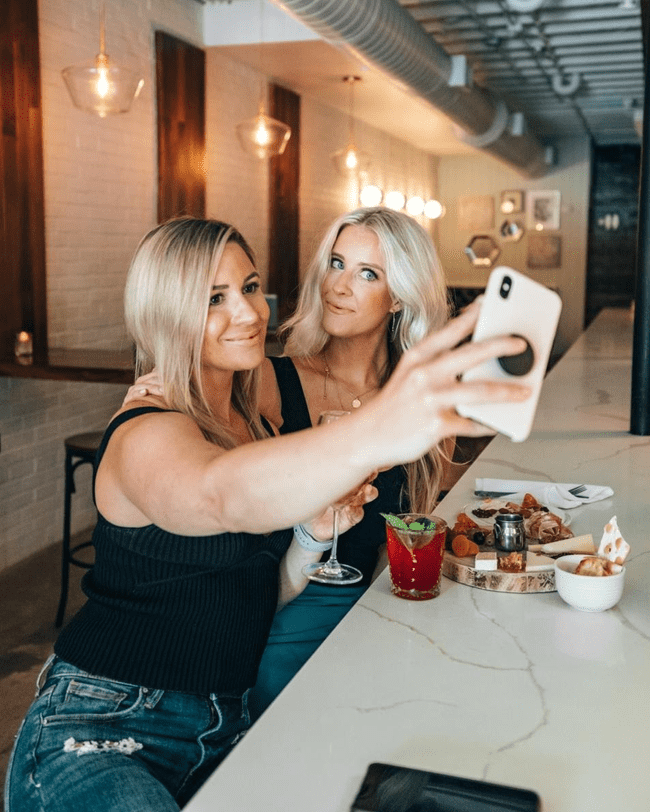 FIND MOMMY GROUPS IN YOUR AREA – like Moms on Maternity!:
These days there are mommy groups everywhere. There are mommy groups who take their kids to parks in strollers almost every day or some who take their toddlers and little older ones to play zones and malls. These groups are neighborhood based and that works well for mothers like me who are always on the move every couple of years (my hubby dear is in a transferable job). I made a couple of friends like this and every weekday we used to take our kids on a walk in their strollers and we used to chat around while pushing the prams and sitting on benches enjoying the greenery while keeping an eye on our little ones. Often we would enjoy a cup of tea or coffee while walking or sitting. It used to be the highlight of my day.
MAKE FRIENDS WITH YOUR KIDS CLASSMATES' MOMS: This one works like magic. My two anchors Radhika and Bhawna are the mothers of my little guy's playgroup friends. Initially, I started out by having chit-chats with them and then exchanging numbers and then I started with playdates for my little guy and now the playdates have become a ritual in our group. But it's not limited to just playdates we go on shopping dates, coffee dates without the kids, and do stuff on our own. The trick here is to go a bit early to pick or drop off your kid, try to make small talk, and exchange numbers with the other moms.
FIND FACEBOOK MOM GROUPS/COMMUNITIES: There are so many Facebook groups for moms nowadays. Now and then we all keep on getting invites to join such groups and more than often we ignore them. But believe me, mommies they are wonderful places for us mom, a perfect refuge a sanctuary for all the mamas. I don't just say I am speaking from experience. There are times when on the group a mama would say something like feeling blue and the comments would start pouring in many times with phone numbers saying we are just a call away. Most of them don't know each other but they are joined by the single thread of motherhood.
We had a beautiful gift exchange activity called 'The Secret Fairy' for this past International Women's Day. In it, all the members who wanted to play made a wish of a particular gift they want and a chosen secret fairy made that wish come true and we even had to guess the name of our secret fairy. So much FUN, Right?
WHATS APP MOM GROUPS: Again we all know many moms and more than often we don't get the time to connect with them. Make whats app groups of like-minded moms and start chatting whenever you are free. I too am a member of such groups and they are so much fun. Posting mom jokes or woes and getting comments like, 'well the same happened to me the other day.' And knowing immediately you are not alone out there.
I talk regularly to a couple of such moms and that is just to rant about hubby and my kid. Picking up my phone and knowing a set of ears are out there to actually listen is a great feeling.
RENEW OLD FRIENDSHIPS: Why don't we start reconnecting with our old friends with whom we lost touch over time for some reason or the other. I did that and the Covid phase too helped in that. I renewed a few of my old friendships and now we talk regularly on WhatsApp. I personally feel nothing can beat old friendships, our childhood friends, as they understand us better than anyone else.
VIRTUAL DATES: If my 4-year-old can have virtual playdates then why can't I? It's as simple as that. During Covid times a few of us mommy friends started having virtual tea dates/ drink dates and now it has become a thing with us. But mind you mamas, you gotta get ready put on some makeup - just the regular tank and shorts won't do. The idea behind it is we are thankfully living in the world with so much going on. My mom said to me once that she would have given anything to have a virtual talk with her friends during her time. Moreover being mamas we just don't have that much time in our hands to always get out of the house and go on a date. There are then mamas like me whose friends are living thousands of miles away, so why shouldn't I use the technology we have been blessed with.
MOMMY FRIENDS APPS: Now there are apps to find like-minded mamas. Yeah! I know tinder for mamas. These apps work just like the other dating apps with the only difference you are trying to find a mama of your match. You fill in your preferences and the app would show you the mamas of the kind you would gel with and then it's up to you how you want to take it from there.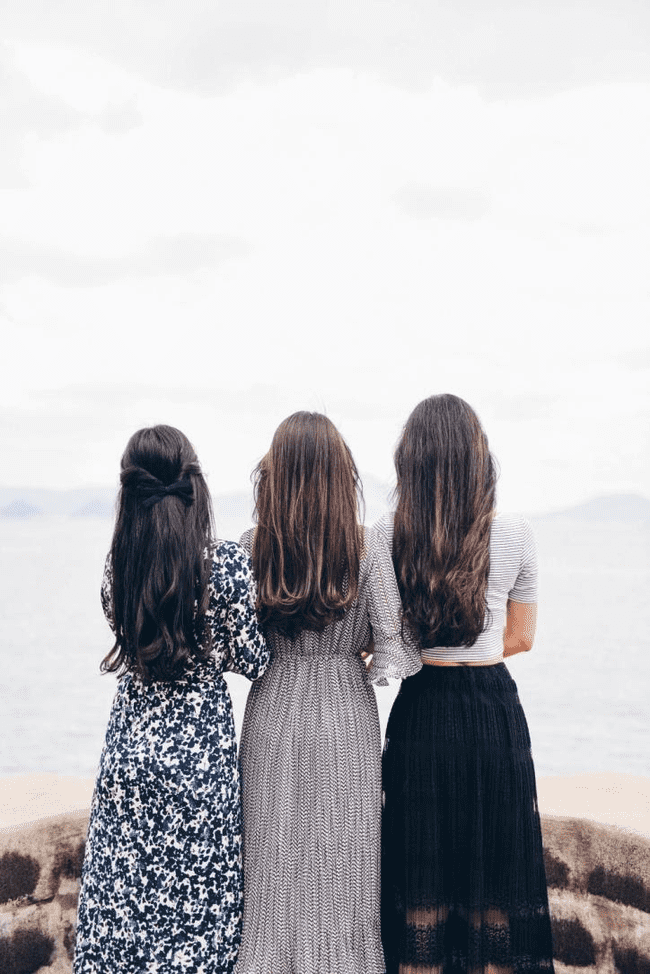 One wise mama once said, 'I get by with a little help from my friends.' So true!!! I know I couldn't have done it without my army of mama friends.
Ill conclude by saying ladies take the first step, reach out, try to find some mama friends. I know we have enough to deal with and having friends helps us go through it. And if you want to be my friend you know where to find me, here on momsonmaternity
If you are interested in events and M.O.M ongoings, please subscribe to our parenting
newsletter
or follow us on
Facebook
or
Instagram
.
WRITTEN BY:
Bosky Singh is Mom to one boy aged 4. She is a regular columnist for Moms on Maternity.